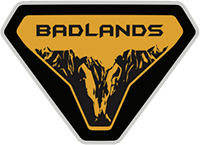 Well-Known Member
My 2001 Escape...I mean I'm glad they refreshed it into the Bronco sport....but couldn't they have stretched it a little? Lol

The nice thing about an older vehicle.....YouTube videos of how to fix stuff....just had the column shifter lose all connection....free movement....plastic part that deteriorated after 19 years.

The size was fine when the kids were small, but now a little more space would be nice, and it has zero to do with the 3rd row....our highlander 3rd row has been used once...it's nice have the extra cargo space.

Maybe I'm the only one that always carries cables, coolant, toolbox.

If the big Bronco was actually bigger inside, I'd buy the mall crawler package if they offered one...insulated top, non-removable top and doors, more cup holders ....ha!

But....I need to see these cars in person, no matter what the model.
I'm replacing my tahoe with a bronco sport. I didn't need the third row or the extra space it created when I took them out. The bronco sport is the perfect size for me.
Last edited by a moderator: