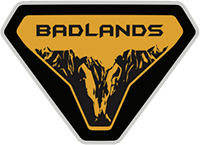 Well-Known Member
Of all of my vehicles (previous and current), my old Escape (5-speed manual), was the best balance of utility, fun, and practicality. The Sport was my hope to replace that. Unfortunately, the lack of a manual transmission may force me into the real Bronco. I say "real" because a Bronco should be available with a manual transmission. The fact that the regular Bronco does supports my point.
Those are fighting words. Jk you can call it whatever you like. I'll choose the "fake" bronco over the mid sized bronco easily. What about the power windows on the 2 dr/4 dr? Is there a manual window option? Options to remove cameras and screens?
I believe their is a shift paddle option on the sport which can be fun to override the bots plan to shift for you.
I get where you are coming from.. because in the future when self driving cars become more popular, I'm going to be pissed if I don't have an option to drive my own car.