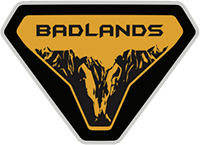 Member
Share a little bit about a recent offroading expedition you've taken your Bronco on. Photos/videos please.



This forum has gotten a little stale with exciting information. I feel like I rarely see anyone using their car so I wanted to show a little bit of what I do with my BS in hopes that others will do the same, or at least get some insight into how the car performs offroading.

I went to Blanca Peak in southern Colorado this weekend. The trail goes from baseball sized boulders, to bowling ball sized boulders, to human-being sized boulders. After about 3 miles up the trail, I don't think you could make it any further without sustaining damage, you'd have to have an actual trail rig.
I think I drove up 2ish miles of the trail and camped about 1,500 feet above the start. It was a pretty easy climb, just air down the tires and take it slow. At the most aggressive part I got to a 13 degree roll angle, but that was it. I camped at the yellow dot and hiked to the red dot on the other side of the mountain. Had to use some rocks for leveling ramps so I could comfortably sleep.
It isn't the right season to try the full hike, but I hiked up to Como Lake which was pretty exhausting. Snow was up past my knees for half of the hike, I would have needed snowshoes to make it to Crater Lake. All in all, one of the most beautiful and serene places I've ever witnessed. Saw a bighorn.
You'll see some of the crazy boulders I was talking about in the photo below. You can drive to all of these places if your car is gnarly enough, but the boulder in the first photo is about three and a half feet high.
I encourage everyone to visit Blanca Peak, but if you do, don't litter. Seriously, please pick up after yourself. I picked up so much trash out there it blows my mind. If I catch anyone throwing their garbage, I will throw you off the mountain. We're in the wilderness, it will look like an accident.
Other than that, get out there and happy wheeling!