Banned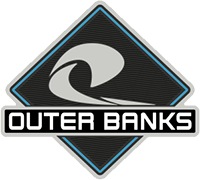 Banned
Im certainly not an expert, and Ive done some dumb shit when I was younger and didn't know better; but now I am enlightened & I consider myself fairly experienced / educated in off-road recovery. I've been on a lot of recoveries for people that just weren't well prepared…so I just wanted to share some tips since it seems there are a fair amount of BS owners that this might be their first offroad capable machine.
-Pack like you're going to be out there for least 24 hours longer than your expected trip length. That means extra food(I like to just stash an MRE or two in my truck), water(1 gallon per person), warm clothing/layers, and I don't know why I have to say this but *good footwear*. Ive come across lots of people offroad and all they have are flip flops…if something happens you might need to hike out.
-Tell a family member where you are going and when you are expected to get back.
-Plan your route before you go. Get hard copies of maps as backups in case you don't have cell service.
-Stay on the trail! Don't go driving off into a field, you are destroying the ecosystem by doing this and giving a bad rap to offroaders…that is how trails get closed. Don't go around mud or other obstacles unless there are established bypasses already. Before you go, check local trail conditions and closure statuses.
-Top off your fuel tank near the trailhead. No, filling up near your house and then driving an hour or two on the highway does not count.
-Airing down your tires is beneficial offroad, around 20-25psi for is typically safe. But make sure to air them back up when you get to the pavement. A 12V portable compressor will do the trick.
-Always wear your seatbelt.
-Teamwork makes the dream work. Try to go with a group, especially if you are inexperienced or tacking some more challenging terrain.
-If travelling with a group of vehicles, make sure to leave space between vehicles to prevent rear ending the rig ahead. On steeper sections/more challenging obstacles, wait for the vehicle ahead to clear it.
-Don't be afraid to stop and walk an obstacle before attempting it, or asking for a spotter. Walking the obstacle you can determine the best tire placement and prevent damaging your car. If you have to back down a trail, I highly HIGHLY recommend asking for a spotter. Ive seen more than a few vehicles find themselves in bad situations because they were backing down a trail and got too close to the edge.
-Secure your gear in the back of your rig. Last thing you want in event of a rollover is to get bonked in the head by your cute little Fiskars axe.
-Mount a Fire Extinguisher – ABC type in your vehicle, and make it easily accessible. Could save your car from burning down…or the forest.
-Drive with 2 hands on the steering wheel and thumbs up! (Thumbs on rim of the wheel rather than wrapped around it…a jarring hit to a rock can cause sudden input to the steering wheel which could damage your digits). And use hand-to-hand steering (not hand over hand)
-Try and wedge your foot against the transmission tunnel to help keep it steady to apply smooth throttle inputs.
-When passing other vehicles offroad, a) be friendly, b) indicate how many more vehicles in behind you with your fingers, c) uphill-travelling vehicle has the right of way—however, if you are the uphill vehicle and have a good shoulder to pull into, use that and wave the downhill vehicle by.
Recommended Starter Recovery Gear:
-#1 is a shovel. A good shovel. You can often dig your way out of being stuck with a shovel and some sweat equity. I like a D-handle flat head shovel. Digging with a folding shovel works in a pinch but is going to be much less efficient than a proper rigid shovel. Also good for putting dirt onto a campfire to make sure its dead and out (check for local fire restrictions/bans before having a campfire).
-Traction boards. I used to think these are a gimmick, but Ive found them useful for vehicles that are stuck in the shoulder drainage and cant get enough traction to get out (plus shoveling sometimes, especially in snow).
-Kinetic rope. Do not get ones with hooks on the ends. Do not use a "tow rope" (static strap) for kinetic recovery. Get a proper KRR with loop ends like BubbaRope or similar. Kinetic ropes can be dangerous, if they break they are like a giant rubber band with 30,000lbs of force. Make sure you have good CLOSED connection points (open loops/hooks, towballs, etc are NOT acceptable recovery points.) I would be somewhat hesitant using them on screw-in tow points (these are usually designed for loading a car onto a tow truck not for unstucking a vehicle) . Start with the line taught and then having rescue vehicle driving forward (like a static rope). If that doesn't work, try again with the line slack and the rescue vehicle running start at just over idle speed. If that still doesn't work, 5mph MAX running start from the line slack. If still no joy, do more digging and start considering an alternative solution (usually winches)
-Have fun!
Feel free to add to this list!
FWIW my gfs Bronco sport will not be an off-roader for anything more than mild dirt roads to trailheads or campsites…that's what my truck is for!