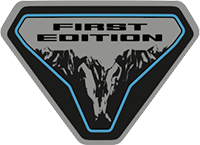 Well-Known Member
For anyone looking for wireless carplay, I have been using the Carlinkit 2nd generation for a couple of weeks and it works great. Connects within 30 seconds of cold starting up the car and has been reliable.

Like this:

https://www.amazon.com/Wireless-Carlinkit-Compatible-Volkswagen-CPC200-U2W-Plus/dp/B08FG2XRBP/

For me, it has been worth the convenience of not having to plug/unplug the phone every time. Has the option to still plug in if you want to charge/switch to a wired connection.
Remarkably, yes the FE has the Off-Road suspension. Someone had posted their FE window sticker to this forum.
Thanks
@shakeandbaker
. Mine arrived today, it works great!