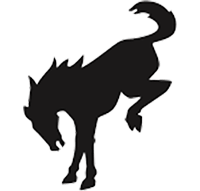 Well-Known Member
First Name

Marty
Joined

Dec 19, 2020
Messages
Reaction score

1,336
Location
Vehicle(s)

2021 Ford Bronco Sport and 2004 Ford Escape AWD
My thoughts on this Baby Bronc:
( Base model In Shadow Black)
928 miles in my first month of ownership, that's about average each month with no road trips.
My 1.5L has broken In a bit or the computer has learned how to please me, not sure, A.I. is like that.

1st:
The Auto stop/start I decided to leave alone and it has blended into my driving with no problems.
I am never In heavy traffic.
I have learned that IF I might want a fast take off I ease up on the brake pedal without letting the vehicle move and it starts up for me, then I can press the brake back down and It will continue running. I have to cross 3 or 4 mph to reset this stop start sequence.

2nd:
Eco mode Is the only mode where the engine can shut down one of the three cylinders I think.
I am hoping someone enlightens me on this.

I never notice it when in any other drive mode only Eco.
Anyway when this happens I can just barely feel it in the steering wheel.
It makes the engine feel doggy but holds speed In cruise control just fine.
I do not see any fuel savings using ECO but have only used it on one tank so I am not closing the book on ECO but so far I'll pass and stay In the 'Normal' drive mode. If I could notice a fuel savings of even 1 mpg I'd use it more. Time will tell on that one.

3rd:
Sport mode, Ok that's fun, Love the shift points a bit higher up the tac when I'm In the switch backs. I don't drive hard when I do this, I drive tight. I never push this engine, never will.

4th: The Gravel climb up to my house has a three way Intersection half way up. I go on up and can see up. But when I take the left to go down and around I am pointed up so far I cannot see over the hood enough to see an approaching car or someone walking. We have a Big Convex
Mirror there and it helps but still I creep through that spot.

5th:
I keep screwing up my trip meters and average mpg's. I seem to have a thing for resetting too much. I erased my long term average mpg today, no biggie, I'll get it right one day, hey I'm and Old Fart what can I say.

Last but not least:
* The LED head lights are fantastic ! Let there be Light ! I can see !!!
( My 2004 Escape has old school candles out front, they suck.)
* My Wipers front and rear are silent ! That's a first for me.
* This Base model handles great rides great and tracking is fantastic ! It steers exactly where
I want It to go, No wandering ! (The Tires need 33 psi cold no more and no less)
* Seats are great, control placement Is just right for me.

After one month I am still 100% happy with This Ford.
Ok I'm done.
Last edited: