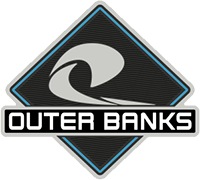 Member
Curious. With all the sport SUV's out there, what made the members here buy the Bronco Sport?

For me, it was the look. Saw the initial advertisements when it first came out a couple of years ago, and liked it. Spring forward to 2023, and the wife and I bought one. We had bought a new Dodge challenger back in 2020, but never really drove it. It started to "own" us; never wanting to drive it to work, rain, or other reasons. A few weeks ago, we came to the conclusion that we need room and practicality. We narrowed it down to a 4 door Jeep, or the Bronco Sport.

The local dealer was really, really proud of their Jeeps, and offered us a lowball trade in value on our Challenger (had less than 3000 miles; still smelled new). We headed over to the Ford dealership, saw the Outer banks Area 51 color Bronco sport, and bought it. Got a much better trade in value, had a great salesperson, and here we are.

We have owned it now 2 weeks, and smile big every time we drive it.
A sad and frustrating story led to us buying our Bronco Sport - which has an ETA of Friday morning.
Sad part - my mother passed in late November. We flew up to Detroit for the funeral in early December.
Frustrating part - We land and my Avis app isn't showing any vehicles. Wait in line and I give the Rep my info. She disappears.
Excellant part - She comes back in a few and gives us the keys to a Bronco Sport. (upgrade perhaps?)
Absolutely fell in love with it. I've never felt so at home in the driver's seat & this will be my 10th car. We were thinking maybe a Jaguar SUV (my husband's toy is an F Type convertible). But between loving the Bronco Sport, being able to use regular gas & the cost and hassle of servicing a Jaguar - it was a no brainer.
Now let's hope the dealer gives us a fair trade-in on my 2018 Escape. They are the only one that serviced it & they rebuilt the engine 2 years ago - so there's that.