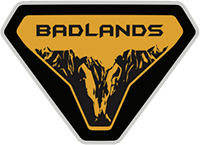 Well-Known Member
The main benefit to an off-road vehicle is when you have a lift it gives you additional ground clearance to help avoid and drive over obstacles. The second reason is simply to give a lifted vehicle a more rugged appearance.

The only way I would do this if in fact Ford carries through and takes these teaser show vehicle options to production, if they do, and you select it, it may be a factory install or it maybe a dealer installed option. If it is one of those your factory warranty stays intact. If you go aftermarket, there is a chance Ford could deny a warranty claim if you need something repaired that they say was damaged by the lift. For example, your axle CV joints will be running at greater angle then original, this could put additional wear on them. By going with the factory lift, you would know the Ford engineers designed the lift to stay within the original design limits of the axle CV joints.

In this photo, starting from the right, the red and cyber orange Bronco Sports have the 1" lift. The third one in, Area 51 (bluish) is stock, without the lift.
Good points. The other gain, depending on the vehicle, is allowing for slightly larger tires, and/or increased wheel travel room.