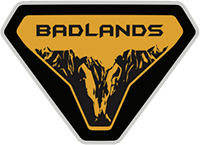 Well-Known Member
I've been a strong proponent for this system that it is severely lacking. The issues I've had was at lower levels you'd get buzzing with any bass in volumes 6-14 and then anything above it would distort. If you opened the windows any vocals would literally go out the window. Making the system sound out of phase and inaudible. It drove me nuts, so I started ordering different speakers and installing them.
I've pulled the door panels a ton of times. I've done plenty of swaps front and rear trying to find something plug and playish with the oem amp. I've run infinity, Rockford fosgates, hertz, focal, jbl, morel, and powerbass. What I've come up with is most aftermarket speakers don't work that well. They ranged from 120-240$ a set.
These are what I went with. They can handle the bass, aren't muddy and not overly bright. They give a nice soundstage. Clean sound across the range. Can listen to songs at same volume across the board and not have to adjust per song like with oem setup. I also added the thin dynamat in the doors to help with the buzzing. The buzz is gone. Went with powerbass speakers front and rear. Terrible name lol but very nicely built speakers. Packaging and customer service is top notch. I did the components in the rear doors and 2 ways up front.
What's extra nice with these is you don't have to redo wiring or cut into mounting brackets for wiring etc. They mount right up with factory hardware and plugs. I ended up ordering these just to try after having poor luck with most name brand 6.5/6 3/4" speakers. And was gonna gut it all since the oem B&O sounded so bad. So now there is an option for those that are wondering and don't want to gut it all. The pic with the clip is metal and plastic and rattles, and there's multiple per door. Think this may be an issue for some also. I wrapped mine so they wouldn't.
Last edited by a moderator: