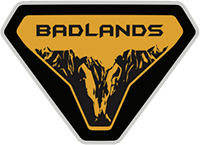 Well-Known Member
Joined

Jan 12, 2021
Messages
Reaction score

61
Location
Vehicle(s)

Bronco Sport
I do actually have one complaint. I have a BB in Alto Blue, love how it handles, tackles snow, not much stands in its way. However, when it comes to towing, it seems to shoot itself in the foot. The moment you plug the trailer in, the vehicle recognizes it and turns of the blind spot system, which it tells you. What it doesn't tell you, is it changes where it allows itself to cruise with respect to the gears and transmission. Don't get me wrong, I see the inherent beauty in it from a safety standpoint for inexperienced drivers. It's just frustrating pulling a 300lbs all aluminum flatbed trailer and my MPG goes from 27/30 to 12/15 at best.

I'm guessing it just sits in 5th or 6th to allow for "more power" when called upon by the pedal, it's just over compensating too much for my taste.
That sounds very strange to me. I have never read/heard anything about such a "trailering mode," like the 8th hidden, "G.O.A.T" mode just for trailers? NOW IT DOES engage an anti-sway system that uses various vehicle controls "when sway is detected." Could that be what's going on here? Or could it be some sort of fault in that system?