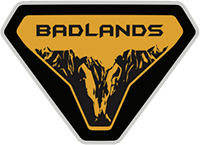 Active Member
OR....simply order it when you order the vehicle and save a bunch of $ compared to most alternatives.
That works for people that place orders, but not everyone does that, a lot of people buy right off the lot and can't pick every option. There's also a price to be paid for the cheaper, ordered option in overall space and function and quality.
I passed on buying an OB without the storage because I was convinced I wanted it. Then I found one with it and got a close look in the back and saw how funky the panels are with those giant flanges, the space under is only about 10 inches, and the table is only rated at 30lbs. Plus a lot of pictures being posted show the shelf system is terribly rough on the interior and scuffs it up. Not everyone cares about that, but some might. Then I knew I didn't want the factory option.
You get what you pay for. $110 is a great price, but I think a person can do better with aftermarket stuff and not break the bank. $900, heck say you save 50% and spend $450... $450 is crazy to spend for that stock accessory. It's worth the $110. $450 would get me a table, cover, organizer and a pop up and grill too.