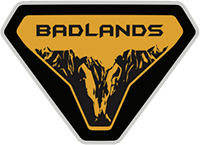 Well-Known Member
First Name

Mike
Joined

Feb 8, 2022
Threads
Messages
Reaction score

45
Location
Vehicle(s)

05 Jeep Liberty Diesel
When I worked for the Forest Service, my fleet manager told me the biggest cause of sludge and gunk in your engine is starting it up and running it a few minutes and shuting it off. When I start a vehilcle, I run it until is is fully warmed up. I do quite a few low speed trips of less than 5 miles, but I mix it up with freeway driving and trips.

I've run synthetic oil in all of my vehicles for 30 years. I read an article where they ran a big rig 1,000,000 miles on synthetic oil (but changed filters). Oil was still good at end of test. I change my oil once a year whether it needs it or not. My Jeep Liberty diesel turbo has 168,000 miles on it with no engine issues.

I may send Blackstone a sample before my next oil change. My dealer Melloy Ford in Los Lunas, NM gave me 4 free oil changes.

Could fuel blow by be caused by the rings not being fully seated on a new vehicle? I've read that you shouldn't run synthetic until the engine is well broken in.