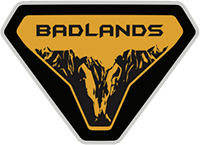 Well-Known Member
I'm not good at waiting. I've decided that if it takes long enough for me save up the difference between the BS I ordered and the 4Runner I want just a little less than the BS, I'm getting the 4Runner.
I think that there is a good chance that one like what I ordered will come to dealer near enough to me before that happens.
Understandable. My wife made a point that sunk in. If I'm buying new and something I really want, order exactly what I want, and the wait is worth it. Took a big bend for a test drive, I'll wait (at least a reasonable amount of time.) If the RAV4 is close enough I can see the point. Nothing is "american made" and toyota builds solid vehicles. I sincerely debated between the bronco sport and a toyota truck.