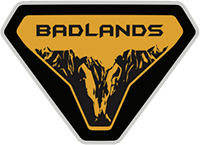 Well-Known Member
Hi friends,
I'm 6'2" and have struggled a little bit with the angle of the cushion of the front seat. My thighs need more support on longer drives. Given that my youtube algorithm kicks ass sometimes I came across this youtube video:
NOW,
I emailed the company
Desert Does It
and found out that this product will work for the Bronco Sport. And given that the BS doesn't use an alignment pin for the seats you can get either the
F150 version
or the
Bronco version
. I ended up ordering the F150 version as it let me stack 3 plates and gives me a little more of an angle
AND BOY DID IT CHANGE THE SEAT!
My thighs are thanking me. The install was super easy but did require T55 Torx head.
Post your questions.