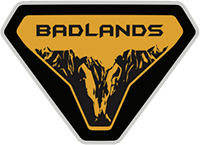 Well-Known Member
First Name

Joe
Joined

Apr 3, 2021
Threads
Messages
Reaction score

518
Location
Vehicle(s)

'21 Bronco Sport
I realized recently that we
got our BS a year ago now
! I figured it was time for a bit of a review. In short, we've had absolutely zero issues, and we still love it. It's our only car, so it needs to be able to do a fairly large mix of different things, and it fills that role better than anything else we've ever had.
Our broncito (name still waiting to stick):
2021 Bronco Sport Badlands, Area 51 blue, upgraded co-pilot 360+, cargo management system, cargo area protection, no badlands package/moonroof/leather/etc.
Major trips/etc over the last year:
TX to camping+offroading in Land Between the Lakes + Turkey Bay (TN/KY) (I should probably write up a trip report, but haven't)
Cross-country drive from TX to TN to MI and back to visit family (with hound in the backseat)
7 days in Big Bend (and despite it being in TX, it's still 1000 miles away)
Lots of trips down to lost hwy 87
Countless trips out to hike with a very smelly and cute hound dog
Daily grocery-getting and whatnot
Random aftermarket stuff:
Yakima Lock-n-Load platform
Rally Innovations front skid plate
Roam Adventure Co 95L box (often mounted to platform with a few simple bolts)
Ford bronco-branded floor mats
Redline tuning hood struts
Toyo Open Country AT3 235/65/r17
The little tray thingy that fits on the dash behind the center screen
Recalls:
I don't want to jinx myself, but according to all of the NHTSA websites and Ford, none of the recalls have affected my vehicle at all. I honestly expected more issues with a first year model. I guess I luckily got one of the early ones built in late 2020/early 2021 before the various shortages/etc kicked in? (Mine was a dealer mannequin before I bought it.)
Gas Milage:
Okay, the milage for the badlands isn't great. Ours has a rather large roof platform and less road-friendly tires. We average about 19-21 mpg both city and highway. A lot of our long distance driving winds up with the big box loaded on the roof platform, which really hurts highway milage at 70 and above, and is a
big
part of that average. Neighborhood driving (i.e. short distances with lots of 4-way stops) in the summer with the AC cranked can be as low as 15mpg. Highways at 55mph can be as high as 28mpg. Overall, it's actually about the same as what our old Subaru got, in practice.
It is
really
fun to drive, though! The 2.0L is peppy!
Interior:
I actually
love
the interior design. It's exceptionally well-planned and works very well for my needs. All the random pockets and small spaces for gear (and hiding things in the city) are fantastic. I don't make as much use of the MOLLE straps on the seat backs as I should, though. Overall, this is a vehicle that just packs great for camping. The cargo management system makes for a very handy little table, and while I don't often use it for groceries like I thought I would, I still really like it.
The amount of cargo space is nice. Not incredible (at least with a full size spare), but nice. With the back seats up, it's perfectly adequate for as compact as the car is. With the rear seats down, it's really a great amount of space. The cargo protector mats have held up well, and I can't imagine getting one without them, given how often I throw random landscaping/etc stuff in the back. It's nice not to have to worry about tearing up the backside of the rear seats when they're folded down and you're putting stuff on top of them. One thing I adore is how accessible the cargo area is from both the back and from the rear doors. It's very easy to reach things in the middle when the seats are down from back doors. That's really nice when loaded up with camping gear with a big cooler blocking off access from the rear hatch. On a side note, a yeti 110 and a 5gal military water can beside it fit quite nicely across the back, which has become my standard camping setup for the car.
Dog Review:
My dog is stubborn, smelly, loud, gassy, and goes through premium dog food way too fast. That said, she's utterly adorable and I won't be trading her in for the new model...
...Wait, right, review the car<->dog interaction, right, right...
Overall, the BS gets hound approval. Our pup can get in and out without
too
much trouble, and that really counts for something, as she's getting up there in age and having some hip trouble. The back seat is reasonably comfy for a big pup, and she seems to really like how high she is and how well she can see out the windows in the back.
However, the back door really doesn't open terribly wide. It took her a long time to get used to hopping in. There's not a ton of space for a dog to jump up to the rear floorboard between the back seat and inside edge of the door. She doesn't like jumping directly onto the rear seat (and it's pretty high, too), so it took awhile for her to adapt. It hasn't been a major problem, but I do definitely wish the back door opened out closer to 90 degrees.
Roadtripping:
The various adaptive cruise control, lane assist, and similar features really make this a fantastic car for very long road trips. The high tech bits really do dramatically reduce driver fatigue on long trips and adaptive cruise control makes bouts of heavy traffic on a long drive much less annoying. Initially I heard a lot of people complain about the seats being too shallow or somehow uncomfortable. I've had absolutely zero complaints about the seats on long trips. They're frankly great, and I'm a big guy (6'2", let's pretend I'm still 250lbs).
Onroad Handling:
When you first drive a sport, it feels kinda huge. The clearly visible hood and relatively high-up seating position is most of that, though. As soon as you get used to it, you realize just how agile this car is. It corners really very well (not a sports car, but a lot better than I expected), and the turning radius is way tighter than I expected. It's really very peppy and fun to drive to. I didn't expect it to be as much fun on windy mountain roads as it is, but it's really pretty fun to drive on them!
Offroad Capability:
So I actually do take this out on moderate trails. Look, I know it's not a "real" offroader, but show me something else that's as capable in a compact package that's still a daily driver. The Cherokee Trailhawk is still the only thing that really competes, and I just flat like the sport a lot better. The AWD system in this is frickin incredible. This will climb damn near anything. It could definitely use more clearance, though. 9" isn't really quite enough. I keep toying with the idea of a small lift, and yeah, it would be better offroad if I did, but I'm not in a rush to do so.
Overall, a year in, and I've had zero issues and still love the vehicle even more than when I first got it.
Edit: I can't leave out a few photos...
And of course, the previously-mentioned hound on one of her favorite hikes
Last edited: