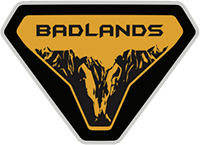 Well-Known Member
Yeah, I'm in the same boat - no car, need one now. I'll be willing to wait til "supposed" July 19th build week but not much more than that. I simply can't wait.

Nothing really grabs my attention like BS. Wish 4Runner was ted shorter and had better millage. But if I have to that's probably what I'll get. Or perhaps Crosstrek. Everything is a compromise I guess.
personally...if y'all gonna compromise, I'd compromise some of the wish list. I think a Bronco sport in another color, minus the package, minus the tow, minus the 360+ or whatever you can live without, however far you can travel to find it, I'd say it's better than the other options. And I am admittedly highly biased and loving every mile in mine. Take it for what my thoughts are worth to you, I get everyone has to make a choice at this juncture.