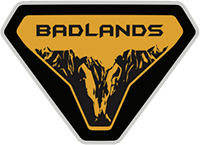 Well-Known Member
I'm looking at extended warranties due to any Bronco Sport first model year teething problems. So far I've always came out ahead with extended warranties when I have gotten them. With all the electronics /gadgetry in the Badland + Badlands one glitch might pay for the warranty.
I received a quote from Lombard Ford, Barkhamsted, CT that was nearly half what my dealer quoted and was an actual Ford Protect EXP and not a third party plan like my dealer tried to sell me.
Here are examples of my quote ranges for my situation.
72 months/75000 mile Base Care plan with $200 deductible was $684
96 month/125000 mile Premium Plan with a $ 0 deductible was $2874
Lots of choices in between.
This link
Here
will bring you to their coverage and quote page. Your cost will be based obviously on the State you live in, vehicle and mileage.
I was told that the prices are expected to go up Jan 6th so if your going to take the gamble you might want to do it soon.