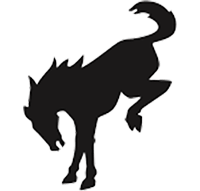 Member
First Name

Trent
Joined

Apr 20, 2021
Messages
Reaction score

10
Location
Vehicle(s)

2021 Ford Bronco Sport
Varying the RPM of the engine gives the components a chance to get settled into their designed tolerances. You probably wouldn't harm the engine by driving it at a constant speed, but it may cause some components to wear out prematurely down the road.
Well, that makes a little more sense. I have just crossed the 1000 mile marker so I wish I had found that information earlier. I wanted to test the fuel efficiency after I purchased so on the freeway I would eco-mode it and set the cruise control to determine what I could achieve. Hypothetically speaking even with cruise control the engine does not always maintain an exact RMP as ascending/descending hills will cause it to fluctuate. -I apologize for overthinking/lengthy reply.
*Side Note* I had asked the salesman before leaving the dealership about the break-in period. Sadly, I had to trade in my '16 Fiesta ST (due to increased family size) which did have some specific break-in instructions that I had followed. The salesman simply said to me "break-in periods are a thing of the past on older vehicles and with technology it is no longer relevant or a thing." I didn't want to waste my time to explain he's not correct I simply left the dealership as he was surprised I did my own basic maintenance on all my vehicles and was most impressed that I could do my own oil changes - should have taken that as a sign but was too excited to get in my bronco.