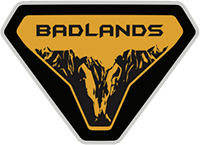 Well-Known Member
It's sad how clueless my local dealer is - I just called them to ask when we might get one in the dealership to look at and the lady said "No one will be able to look at a B-Sport until late 2021 and dealerships can't get them because all the orders have exceeded planned production numbers and nobody can even order them anymore."

I made sure that she was talking about the Sport - she said "YES no one can order them anymore"

I thanked her and hung up.
HA! So some dealers are requiring a $1000 deposit to order because they would be in the hole in a week if they didn't.. then some can't order them because the demand is too high.. lol
In my profession, sometimes something new is introduced and we are required to complete a training (even if it's a 15 minute video). I feel like ford could have and should have done this for their dealerships. Especially the bronco sport since it is available now to order. My guess is it's no different than any vehicle to order and they expected dealerships to not have a problem.