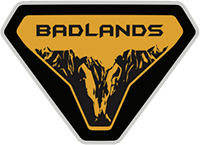 Well-Known Member
Yes, even after I explained, you missed my point. Scroll back and read for yourself.
You don't want a badge because your memory is fine, and you don't care if people know your trim. I think I got your point. I also get that you would "stoop" to the vehicle badge if you thought your vehicle was worthy.
The point being that I would gladly stoop to the vehicle badge if it meant I could get my dream configuration (a 2.7L with a manual transmission).
You say you don't care if others know the trim you have and don't need to be reminded.. But at the same time.. if you had a worthy configuration "worth bragging about" you would "stoop" to brag.
Fortunately most people don't see badges as flexing instead they describe the trim, so there is no need to remove it. Also fortunately you can remove all the badges, trim, ford logo, bronco lettering. That way you'll have room to place lettering that reads "small suv" so that no one can accuse you of flexing.