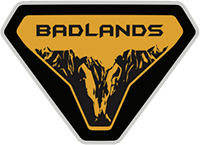 Well-Known Member
If you look at my post, I say hardware and software. The bronco sport will get sync 4 eventually just like all other ford's. Since you can't upgrade sync 3 to sync 4, if you buy a sport now, you will be missing out on those features. You might not find those features to be worth it, but im sure the target audience of the sport would want the tow mode or off-road trail maps that sync 4 provides (like the bronco has).

Ford might have wanted to save the sync 4 debut for the vehicles that actually require it, ie those with larger screens like the mach e, f150, and bronco, and then roll it out to everyone else once production has ramped up.
so to summarize..
-your theory for sync 3 instead of sync 4 is that they just don't want to add it/want it to premiere on a bigger screen
-my theory for sync 3 instead/ of sync 4 is that it's cheaper
both plausible theories but I believe mine is slightly more plausible.
What's your theory on the smaller size screen in the bronco sport? Is it cost or something else? Will the bigger screen be offered next year after it debuts on the 2/4dr?