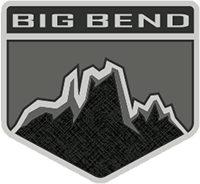 Active Member
First Name

Gregg
Joined

Feb 9, 2021
Messages
Reaction score

17
Location
Vehicle(s)

2021 Bronco Sport - Kodiak Brown
Okay, I live in Northern Minnesota and we have cold and snow, but not too much snow. It was a beautiful day and thought I would take a pic of my Big Bend in the front yard as well as for a capability test. I dug it out.
First of all, the Continental tires are good on packed snow as well as some 2-3" stuff I ran on some service roads. But for a little fun, I am not confident, I will not do this again until upgraded. It has been really cold so the snow is a bit sugary but my 2002 Dakota would walk through it. We are looking at a foot maybe. I basically got high centered on packed sugar. If I had a Bad Lands I am sure it would not have had a problem with this amount of snow. This Big Bend is going to get a lift and most importantly, proper tires. Proper tires are huge up here to have any fun/capability, the Wildpeak and KO2 is something to follow.
As we are getting towards winter's end, I am not going to do this immediately and do some research. I know there are a couple aftermarkets that offer lift/level kits but Ford is also supposed to release a kit as well. Just going to wait for more options.
I am not disappointed but finding its limitations. The attached pics will show some plowed banks around my driveway but the BB is not in it, for the most part. I still got my pics in the front yard though.
Last edited: