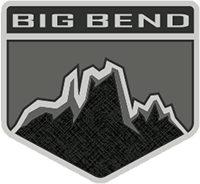 Member
My wife gifted me some Ford Bronco Sport Splash Guards (black molded, front and back) for Christmas. I was a little nervous that it would diminish the "off-road" appearance of my bronco sport but as someone that loves protecting and keeping their vehicle clean, I think the pros outweigh the cons.
The installation was easy (and this is from someone that generally doesn't do any body modifications or add-one to previous vehicles)… although I felt a little nervous drilling into the trim, you'll have to do this for the front flaps.
On cue we got our first snow after Christmas and have another storm on the way this weekend… so I'm glad I took advantage of the warmer temps on Christmas Day to install these before Baymax (my BS BB) could get all dirty and cold. They work great; really reduce the amount of snow, slush, and mixture of salt, sand and dirt splashing up on the sides and back.
Once again, realize they aren't for everyone (and if you're out west where it only rains once a month or something, I'd definitely skip them), but I'm happy with the results.