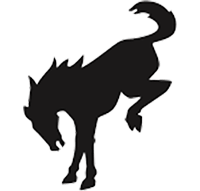 Well-Known Member
just got back from a 9 day road trip and camping vacation. we were camping off of forestry roads in the rocky mountains in british columbia. got to see some very beautiful places off the highways. got lost once, only to end up in an open mine operation. duddes were great and showed us how to get back to the highway. also drove up an atv trail for some time without realizing it lol.
overall bronc sport was flawless. no hiccups or weird stuff/noises. we were in some very rough unmaintained roads sometimes for hours, and it never let us down. avg 9.5L/100km. only saw one other BS, everything in bc is 4runners and tacomas.
rooftop tent is a smittybuilt 2 person overland tent. ordered on amazon and here in 3 days. easy to setup, comfy as heck and made us feel safe in grizzly territory.
anyone that says bronco sport is a pavement queen, is dead wrong. i dont think people realize what lil beasts these things are, and reliable to boot! people - get out and enjoy your sport!!!