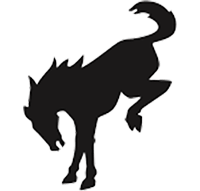 Well-Known Member
First Name

Marty
Joined

Dec 19, 2020
Messages
Reaction score

667
Location
Vehicle(s)

2021 Ford Bronco Sport and 2004 Ford Escape AWD
My very steep loose gravel roads are getting dry now. All of the RWD and FWD cars can no longer take the steeper short cut up to their cabins. Only 4x4's can make it up that section now.

I can feel a definite difference from the normal drive mode and the slippery Goat mode with the low gear button engaged. Slippery mode is really something.

These climbs range from 12 to 14% and the older folks up here cannot walk down this section without risking a fall. Walking up is very hard.

Anyway I stopped using the GOAT switch, I leave this in normal but do use low to hold the engine up in the turbo above 1700 rpm while I climb. I climb just fine.

A lady with a 3 year old AWD Toyota Rav 4 can just barely make this climb IF she holds a steady speed, no chance of mid climb acceleration at all. If she stops on the way up she cannot restart, has to back all the way down and start over.

Not so says this baby Bronco Base model. I can stop and restart with no slippage any time I want.
I can accelerate mid climb pretty hard. I can push my tach from 1700 RPM to 3,000 really quickly in low WITH NO LOSS of traction what so ever. As long as I do it smoothly.

We are both on smooth treaded all season tires. The only other vehicles up here that can climb and accelerate like and where I can are the true 4x4 trucks in full lockup mode and one Nissan Xterra..

Ford, you rock :'P,

FWIW I've watched a two of the five 4x4 trucks drift left to right as they climb needing constant steering input, the road is sloped to help handle water....
Last edited: