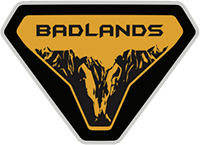 Well-Known Member
Hey Everyone...

So... to clarify... in motion, everything on the roof is capped at 100 Pounds with Sunroof.

Do you folks see that as an issue at all regarding racks and carriers?

As in. Seems like all these roof racks and carrier are around 30 pounds give or take. So gear needs to be under 70 pounds to be super safe... Is 70 pounds of gear a lot of room to make it work or is it cutting it thin?

Also, 600 pounds of weight... same for sunroof or without it... so basically the aerodynamics while driving are such that it just can't handle 150 pounds of weight.

So how many tents are on the market under 100 pounds I wonder? I checked out the one listed in the thread fyi.
Yeah all points of considerations, I'm bummed out not much strength with or without a moonroof as most rooftop tents are indeed over 100 pounds. There's not much info out on the GoFastCamper Superlite yet but as far as gear goes, I may look into a hitch cargo carrier for bulky/heavy items and occasionally put my bikes up top.
I will say that I've lived in a converted Sienna for sometime and LESS is MORE, meaning I would always be more content and adventures would be more smooth when I wasn't always pulling out gear, organizing, unpacking, packing, moving stuff out of the way or loading/unloading the vehicle. All in all, I finally stopped utilizing the rooftop carrier (although great for glamping gear) to reduce hassle and to have better fuel economy with day to day driving. 70 lbs of gear can be a lot! Slim down what you think you need to spend more time adventuring once you get to your destination IMO.