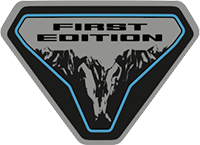 Well-Known Member
I wonder if the taller height of the bars has something to do with the moonroof.
Not related to moonroof as it's common to all but base trim.
Just an educated guess, could it be related to center of gravity? Badlands and First Edition have more ground clearance and overall height Than the other trims.