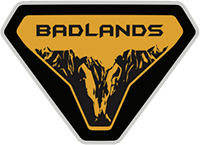 Well-Known Member
First Name

Albert
Joined

Oct 1, 2019
Messages
Reaction score

237
Location
Website
Vehicle(s)

*
Seems to be confusion in this arena so:
ADM
- additional dealer markup. Placed over the MSRP to inflate profits and egos.
MSRP
- manufacturers suggested retail price... retail or Window Sticker. Would sell them all day for this profit structure.
Invoice
- below window sticker...is not true cost if car ... this is what floorplan and banks use as cost.
Cost
- 2-3% behind invoice (holdback) that dealers use to defray he cost of floor planned (sitting in stock) inventory.
Options
- on the vehicle that are configurable at order time will have an MSRP, invoice and cost
Accessories
- added on after the vehicle us built. AKA dealer installed accessories.
Have an MSRP and cost no invoice and price structure is determined by the application. (Some items have more profit structured than others)​
BUILD & PRICE
- online tool used by consumers to "make" their vehicle and change at a whim
Configurator
- Dealer tool used to order the vehicle
X plan
- is a partner pricing structure that is .4% below invoice.
A, D, and Z plans
- If you work for Ford, a dealership employee or a retiree from Ford these plans will be available to you and you know the rules already.
Reservation system
- this process is something new to Ford. Came out for the MachE, then to Bronco Sport now Bronco.
Allocation
- is based on prior sales and dealerships were rewarded with extra vehicles because of being a volume store.
Reservations will eventually lead to allocations but after all reservations have been filled.
Please feel free to pm or add to thread and I will bring up here as necessary.
Last edited: