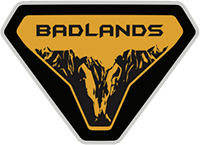 Member
So we know that a 244/65/17 tire fits well a Bronco with the 1" lift kit. My question is will this tire fit the spare compartment in the trunk?

Can someone with a Badland measure the diameter and height of the spare tire compartment?
For Diameter it's simple.
For height, it might be difficult to measure. If so, maybe just add some books (starting with one thin one) over the current spare tire and see if the lid closes. If it does add some books/objects until it doesn't and then measure the height added by your books.