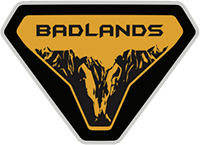 Member
Hello everyone,
I purchased the official
Cargo Organizer - Rear, Sunvisor Organizer, Owners Manual, Key Fob Cover, Key Cover
and hadn't seen any pictures other than the stock photos (which are bad), so I figured I'd share some close up photos along with some thoughts if any of you are considering purchasing it. It is $169.00 MSRP but purchased it at $35 cheaper from LevitTownFordParts.com.
Thoughts:
Rear Cargo Organizer
- The rear cargo organizer is pretty decent. At first I was disappointed it wasn't large enough to run across the cargo space perpendicular. However, the size seems to be pretty good to line one of the sides of the trunk. It comes with 2 tie down straps that align pretty well align with the tie down locations in the trunk.
The Sunvisor Organizer
- I was excited about this originally but it's less stellar than it initially appears. The visor stays on via 2 plastic straps. The straps are barely long enough to get around the sunvisor and the spacing of the buckles almost runs into the sunvisor's connection to ceiling.
I also followed the official install instructions the sun visor organizer came with and they read that you should install it face up, on the passenger side. I think I'm going to explore moving it around.
Owner's Manual
- It's kinda ok too. It has cool molle straps like the rest of the bundle. It did seem with like all the additional little manuals, like tire info, quick start guide, etc., the flap doesn't close all the way.
Key and Key Fob Covers
- The key fob covers are all leather and fit well. The bundle came with 2 of them. The one gripe I have with them is I wish there was a hole in the cover so I could put a key ring through the fob still. The string loops sewn into the leather seem like they could break given enough pull.
I don't have a stand-alone key so the key cover doesn't do me much good (for bronco related keys). I'll probably end up using it for other spare keys.
Pictures:
Rear Cargo Holder
Sunvisor Organizer
Owners Manual Case
Key Fob Covers and Key Cover
Last edited: