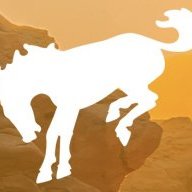 Administrator
Staff member
BRONCO SPORT EARNS FOURTH CONSECUTIVE WIN IN ALL-FEMALE REBELLE RALLY DESERT COMPETITION
OCT 23, 2023 | DEARBORN
The Rebelle Rally X-CROSS™ team of Melissa Clark and Jessica Moore take Bronco Sport to first-ever four-peat win after seven days of intense hand-calculated off-road navigation competition
Laura Wanlass, Maria Guitar and Bronco Raptor led Ford in the 4x4 class, battling to a podium finish. All three Broncos placed in the 4x4 Class Top 10
All-new Mustang Mach-E Rally, piloted by Bailey Campbell and Kaleigh Miller, completed its first Rebelle Rally
DEARBORN, Mich., Oct. 23, 2023
– Bronco® brand has once again showcased its Built Wild™ capability in the Rebelle Rally off-road navigation competition, with the Ford Performance team of Melissa Clark and Jessica Moore securing an unmatched fourth-consecutive victory for
Bronco Sport
in the X-CROSS Class and Laura Wanlass and Maria Guitar taking the bronze in the 4x4 Class.
All Bronco teams finished in the 4x4 Class top 10, and the all-new Mustang Mach-E Rally successfully completed its first Rebelle Rally. Ford, with a silver-level sponsorship,
entered four Bronco SUVs in this year's competition
along with Mustang Mach-E Rally.
"We're proud of our teams, all which used their driving and hand-calculated navigation skills to complete a very demanding off-road rally," said Mark Rushbrook, global director, Ford Performance Motorsports. "The Rebelle Rally also demonstrates the capabilities, durability and agility of our vehicles, including serving as a test bed for the Mustang Mach-E Rally plus Bronco Raptor, Bronco Wildtrak and Bronco Sport."
Bronco Raptor held a spot in the top-five during each of the seven competition days, which included the Wanlass-Guitar duo and the No. 150 Desert Roots Bronco Raptor of Ford ambassador Shelby Hall and Rori Lewis – both which finished inside the top-five. The
Bronco Raptor
is designed and engineered by Ford Performance to be the world's first Ultra4 Racing-inspired SUV, capable of highway-speed desert-dune conquering and Baja rock-crawling
The No. 131 Team Velocity two-door
Bronco WildTrak™
, featuring 2022 X-CROSS Rookie of the Year winners Karisa Haydon and Trista Smith, battled back through the rankings after a quick-start and finished sixth.
The X-CROSS class saw the Clark-Moore pairing and the No. 202 Mustang Mach-E® Rally of Bailey Campbell and Kaleigh Miller jockey inside the top-five – both teams exchanging the top-spot at about the halfway mark. Campbell and Miller went on to place fifth in an impressive first showing of the electric
Mustang Mach- E Rally®
.