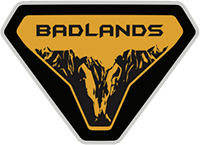 Banned
no butts are getting chapped and no one is getting offended. I agree, we should be able to discuss, which is what we are doing.

I'm not referring to you as the hater. I'm referring to the haters of the bronco sport, which they do exist.

I agree technical differences should be discussed and not glossed over but if someone is going to discuss how the bronco sport doesn't have a real 4x4 system, I'm going to discuss how it does.
Agree be able to discuss what the vehicle is!
I see there are people looking at the Broncos sports that are coming from traditional front wheel drive vehicles. AND there are also people looking at the Bronco sport like me that are coming from a rear wheel drive four wheel drive vehicles. So there are going to be different perspectives and view points.
I had commented about the Bronco sport being a 4x4 and a poster after me commented it's actually front wheel drive FWD.
So want to clarify the vehicle description does say 4x4.
(not FWD)
Also the vehicle in normal street mode from a standstill start off with power to all four wheels and then send power to both the front wheels while driving on the street.
It is utilizing all four wheels out of your garages and driveways.
And from every stop and go.
!