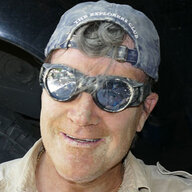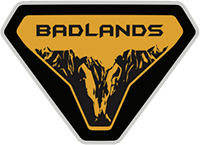 Well-Known Member
First Name

Warren
Joined

Aug 19, 2020
Messages
Reaction score

89
Location
Vehicle(s)

Nissan Xterra
Several people asked me start a thread for this topic (because it spun off other topics) so here it is.

I won't repeat everything I've already posted, but I'm building a concept vehicle for storm interception and volunteer EMS work.

I need to point out that although I'm planning on using the Bronco Sport, the final decision will only come after seeing it in person and doing an intense test drive. My biggest concern ATM is ground clearance. I would like at least 9.5 -- especially with hurricane flooding. The Badlands has 8.8" with the optional 29-inch tires. If the dealer offers a 1 inch lift kit, we will be there. My other concern is the engine start / stop feature. That would normally be a deal breaker, even though there may be a on / off switch that mnust be pushed everytime you start-up. Pain in the as_. I don't want to worry about something going wrong when I pull over then have to haul as_ when a twister is heading my way. I won't detail the potential issues of an auto shut off engine while chasing, but they do exist. Fortunately, I have found a company that sells a device to circumvent the "on/off" issue. The other looming issue is the price of gas over the next 4+ years. Depending on the outcome of the election, I may bail out for a Hybrid vehicle, although good 4x4 Hybrids are limited and the good ones like the Ford Explorer are way beyond my volunteer budget. I (we) drive over 20k miles per year chasing and $6.00+ gallon gas (expected cost w/ green taxes) would blow our budget in a few days. This is NOT a political statement as saving the planet is great, but reality is reality and I'm on a budget.

I will post a complete update next week.