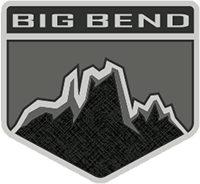 Well-Known Member
Just got my BB+BB 36 hours ago, and I LOVE IT. There is much I could say about the comfort, how smooth it rides, the unexpected power you get in Sport, etc. But I know what everyone's really asking is what I was asking when I got to the dealership...will it fit two car seats? Answer: yep.
We went to the dealership ready to walk away if it did not meet our family's needs. It looks a little small from the outside, but the folks at Ford really did do some kind of magic trick with the interior. It's very spacious; I don't think I've ever had this much headroom. My wife was able to get in and out of the middle seat with both car seats in no problem.
Bottom line: the interior is deceptively spacious!
Note: I'm 5'10" and my wife is 5'3"