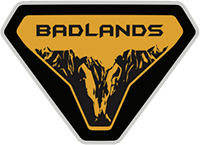 Member
I bought and installed a Kingslim D4 dashcam off Amazon for less than $100. It came with a front and rear camera. If your like me and don't really like the way dash cams look in the front windshield then keep reading! I will share a video and a picture or two of how it looks. Full disclosure, if you're looking for 4K video out the front, this is not for you. Also, I have the B and O sound system so my dash may be different than the other packages so the application may vary. So the kit came in the other day and while it is slim it still bothered me, so just for the heck of it I took the rear cam and found a sweet little place to tuck it front and center. From there it gave me the ability to place the 12V power source in the rear of the vehicle. The rear camera that I am using up front is actually IP67 water resistant and meant to be mounted outside the car so it has a very long cable which is perfect for this application! The front camera is 4K and I mounted it in the rear on the right side(the side closer to the 12V outlet), low on the window to keep it out of my rear view mirror as much as possible. At this point I recommend you watch the video I have linked if you're still interested in the camera setup!
I haven't done much to my BS BL+BL so far but a little touch that I absolutely love is this adhesive suede by Vivid, also off of Amazon. In my video I showed where I placed the material and I'm absolutely in love with the end result.
I want to preface my video with, I am not a YouTuber and I filmed it in one take with my cellphone. So please bear with me!
Link to my video:
Dash Cam link:
https://www.amazon.com/Kingslim-D4-Touchscreen-Dashboard-Starvis/dp/B08DNLHGWR
Faux Suede link:
https://www.amazon.com/VViViD-Black-Matte-Suede-Contact/dp/B01BNV26LA