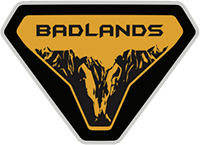 Well-Known Member
I was thinking, the limiting factor with the Badlands, the one thing I'd really change, is how much clearance it has.

With mods, like tires and wheels, how much could you increase it?

For me this is a long term project I might consider because I simply don't have the cash right now, that said, how much could the car and swing arms be lifted with mods, without compromising the off the factory floor integrity.