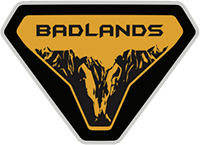 Well-Known Member
First Name

Elden
Joined

Oct 26, 2020
Messages
Reaction score

205
Location
Vehicle(s)

Subaru Forester
Thread starter

Thread Starter
(photos below) i've taken this thing on short off-road excursions about 6-7 times now. only thing i need to get used to is cresting over hills with the bulky hood. it's kind of unsettling at times when im wheeling a trail i'm new to. i have a badlands with the front camera but it requires a pretty slow speed for it to be available unless you're in rock crawl mode i believe. but when i'm just cruising and don't need to be in rock crawl mode it's kind of annoying not being able to turn on the front camera without going super slow, plus the slight lag for the camera to turn on just interrupts the sendage a bit haha. but i also just need to find the right off-road setting to my driving needs.
maybe i need to actually read the manual again but unsure what the best goat combinations are. So far on trails with snow/ice like the one i was on today i keep it in 'slippery' mode and i manually put it in '4 wheel lock'. is this better? i'm not sure bc even without 4wLock i still see inputs from the back two wheels. On dirt forest trails i've kept it in normal because it doesn't seem like it needs any of the specific goat modes. on parts with slightly harder / less traction features i'll put it in 4wheel lock and rear lock just because lol.
with the snow being from more than a week ago, it has hardened and become slippery. My wheels are wearing the Pirellis and was sliding sideways a good amount on turns that are slanted in. Was a little worried it would slide too close to the edge on some narrow passes. Also important to note i was running the daily driver psi, they were at around 32 all 4 tires, when on the snow. Havent wheeled when aired down yet, purchasing a pressure gauge / air compressor soon. Any suggestions for those would be appreciated, i'm thinking of going Viair 88p and Boulder Tools tire deflator.
other than that here's some photos