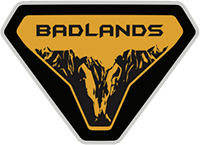 Member
Eh, the crook part was my dealer adding a warranty I didn't ask for and hoping I wouldn't notice. What we have here is supply and demand -- I'd raise prices too under the circumstances.
This is like the industry-wide tactic these days. I swear it's the same no matter which brand you buy or which dealership, they all follow the same tired script. Even the good dealerships don't vary much from the playbook. None want to talk specific numbers and dance around that discussion until they can start presenting you with payment amounts. Way better if you're paying cash or have outside financing and can just write them a check. I went through the whole song and dance buying my Sport last week. I knew pricing going into it since I ordered last December. But you still have to talk to the finance-guy robot who can't have a functionally competent discussion when you pull him off-script.
(Biggest crooks are the money-printers debasing the dollar.)
Truth.