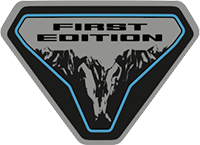 Well-Known Member
Ron I put these on back a few months ago , I put them all the way down and they are working keeping dirt off the side of the bronco . They also give it a aggressive look.
What are those called? Never seen them before. They keep mud/dirt off the car, but do they hold onto it and take forever to clean at a car wash?
fender flares , 3m tape is on them . I installed and also pulled a few tabs out and secured it .