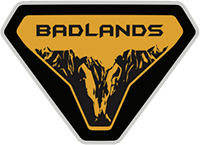 Well-Known Member
Post your info here.
1. What model do you have
2. Stock or lifted?
3. If lifted, what kind of lift do you have and how much? (spacer, springs, coilovers)
4. How much droop do you have, with the front end completely of the ground vs on the ground?
5. How much with one front wheel off the ground?

Measurement to be from top of tire to bottom of front wheel arch.

The reason I'm posting this. Does a lift affect your suspension travel and/or how and another member here told me he has substantially less droop, than me, on his Badlands, with a spacer lift.
Last edited: