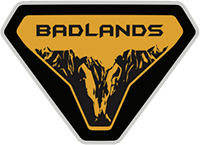 Banned
why not Mars? Because they "lost the tech to go to the moon and it's a painful process to build it back up" why would it be easier for Elon to send people to Mars than it is for nasa to send people to the moon? Throwing money at a space program doesn't make a space program necessary. Doomsday prophecies make a space program necessary.

It is exciting for people who believe the billionaire super hero's problem-reaction-solution. Spending their money producing an augmented reality for you to perceive. Doomsday prophets that defy themselves as super scientists. Straws are evil. Gas is evil. Being closer than 6 feet is evil. So while you are on the edge of your seat in excitement just know you are getting excited over cartoons and graphs with "data" of villains and super hero's saving you from it, not reality.

Curious if you're excited for the worldwide green agenda to save the world, are you also excited for the worldwide lockdown to save the world.

There is absolutely nothing wrong with electric anything but don't say we need it to save the world from a change in climate. There is nothing wrong with washing your hands but don't say it's because we will kill each other if we touch our face with dirty hands.

Elon Musk and Bill Gates can have all the virtual meetings and virtual reality they want. I'm buying a gas powered vehicle that I will use after the year 2035. If California bans driving gas vehicles then that will be another reason many people will stay away. And that's sad. The new normal is sad. Inundated constantly, daily with false threats is sad.

Can the sell of gas powered cars be end over night? If the public school system can be shut down over night.. yes anything can. Will there be any resistance? Of course, but if it's as little as the opposition to the new normal then it won't matter will it. Sad. I would be fine with a capable all electric bronco sport but I'm personally not fine with having decisions forced on society stemming from a media hyped augmented reality.
Im in favor of having a choice
The real point is regardless of fiction or non fiction...we the people will end up footing the bill to revamp the system
Pay at the pump
Pay at the outlet
Pay your home electric bill
Pay more at the dealership
Pay more registration.
Pay more insurance
People will be forced to buy used vehicles simply out of cost.
Anyone remember Cuba how old those cars are still in use?