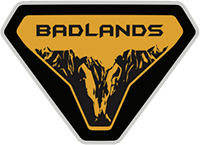 Well-Known Member
Trying to put transceiver/Antenna installation ideas in one location. Please move to appropriate place if needed.

Looking for location and wiring ideas/discussions/examples for both the radios and the antennas on our Bronco Sports.

Ford has some documentation on the subject that may be of use. Much of Fords info is based on the ARRL handbook concerning the routing of antennas and power leads.

Galvanic corrosion attachment will help anyone installing dissimilar metals to the body (antennas) to prevent corrosion if you start drilling the roof for your install.