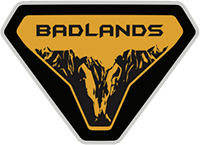 Well-Known Member
Surprised there wasn't already a thread for this. The medium size Yakima offgrid basket is also sold by Ford, so you can apply your Fordpass points to it, which is what I did. Paid I think $212.
It's fairly small, so I may add the extension to it which makes it 18" longer. For now I'm just testing it out - never had a basket before. Haven't put any gear in it yet either. Undecided if I'll leave it up there all the time or not. Probably not.
For reference, I have it installed on 50" Yakima Jetstream crossbars. It does not add much noise at all in my opinion, I guess that little fairing works well.
I did not like how close the mounts to the cross bars were to each other the way Yakima ships the basket. The instructions explain how to remove and rotate them 180 degrees so they clamp on the "outer" edge of the wide bar they mount to. This spreads them farther apart several inches and inspires more confidence for load stability.