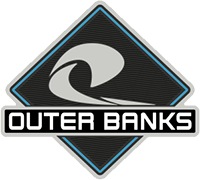 Member
First Name

Jimmy
Joined

Feb 22, 2021
Messages
Reaction score

7
Location
Vehicle(s)

Regal GS
I'm James, and I'm located in Fort Wayne! Just placed an order for an Outer Banks with the CoPilot 360 Assist on 2/19! I work for the dealer group I ordered it from but not for our Ford store. I've always been at one of our GM stores, currently Cadillac. I've owned over twenty vehicles in the past ten years and this BS will be my first Ford. And I have to say I've not been caught off guard by any of them like I was the BS!
Buying a BS was an accident. Our Ford store sent a Base BS to our Cadillac store for a customer to test drive. A couple hours into the day I noticed it for the first time outside our showroom window. This was the first time I've seen one in person(saw a few pics online in passing but nothing caught my eye). The frontend drew me in and the drive completely sold me. I've never driven anything like this. It has such a fun factor to it. The 1.5L was surprisingly spunky, smooth, and had a unique note to it. Inside it felt big, but it drove small. I spent the next two days putting it through its paces in town and the interstate. It can hold its own in highway traffic and it zips up to speed nicely in town which is where I am 95% of the time given my 4 mile commute to the dealership. The Base model was adequate but I really desired a more refined interior/exterior so I landed on the OB.
Danggg I'm EXCITED!! Come on May! Who else is with me?!!!
Last edited: