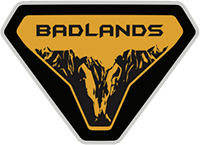 Well-Known Member
I have the opportunity next week to really see what this rig can do. I'm meeting up with a family friend who has a Big Bronco and is a true off-road enthusiast. He's done notorious trails like King of Hammers etc. Since he knows what he's doing he'll pick out the trail and I'm hoping we go some place that will really test the limits of the rig and I get to see first hand what it can do.

So far the only interesting places I've taken my car have been the Eastern Sierras, Montana and even then the driving wasn't very challenging. Some truck roads, I found some random sandhills to climb up, but nothing that would really test the car. Outside of that its been more the typical dog and hockey car, which is great, I wanted a car that could and does do both

So, where have you taken it? Anywhere challenging? Any place that made you examine your lines and really see what this overlanding rig can do?