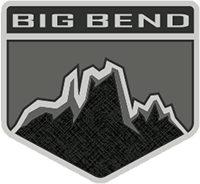 New Member
My wife recently purchased a big bend bronco sport. She added fender flares to her build.
On the website they looked fairly subtle, but in reality they are a bit more stout than I think she intended.
While it doesn't look bad, it now it kind of reminds me of someone who does a lot of upper body and skips leg day habitually…especially on her all weather street tires.
She has the upgraded 18" black wheels for the big bend. I'm curious if anyone has messed with wheel spacers yet? If so how wide can you go before rubbing or significant impacts to turn radius? Not looking to go crazy wide, but enough to kick it out enough to balance out the vehicle.
I appreciate any info / advice. Thanks.