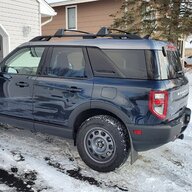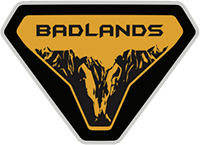 Member
My Bronco Sport dislikes are about the same as everyone but I may have a few others.

Hate the Sunroof. I've had two Ford sunroofs fail on me. I want my Badlands without.

I'm hoping for a winch capable bumper in the accessories. I do my adventuring solo so I need to be able to self recover.

Speaking of getting unstuck, why are there no tow hooks in the back. Can the receiver hitch support the weight of the vehicle like the front hooks? Maybe but I doubt it.. Looks like there may be an access cover to a screw in type tow clevis on some of the Sports. Right side of the rear bumper. Not sure if that's what it is though.

Give me at least 3000 lbs of towing capacity.

I want a self opening rear hatch. I would use that much more then a bottle opener.

Whats with the tiny rear wiper? Looks like an afterthought. Is there a washer sprayer for the rear window.? Dirt roads make it hard to see in the back..

Sync 4 please.

I'm hoping the Trail Rigs concept vehicle is an actual option. I want the 1 inch lift and the 31 inch tires.

Have an option for additional accessory switches like the big Bronco for extra lighting..