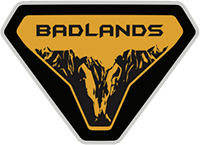 Member
With plans to visit Big Bend National Park, I decided to buy the WeatherTech full vehicle sunshade kit to keep my interior from melting. Having returned from said trip, here are my thoughts:
==== FIT ====
The shades fit great, except for the windshield (more on that in a moment). My impression is that they were hand-cut, or at least the shapes were hand-drawn. That isn't to say they didn't fit well, because they did. While each one had a tiny bit of light poking through in at least one spot, none of which I would deem particularly detrimental, they popped snugly in place and stayed there.
The reason for my hand-cut/drawn impression is there's a noticeable difference between the shade shape of each side window and the corresponding window on the other side. The most noticeable difference is the rear-most side windows. The passenger side doesn't fit as snugly as the driver side. Also, the contour in the rear window shade that follows the wiper hump has a visually different shape on one side of the hump than the other.
The windshield fit is disappointing, but I think that's partially due to my own bias. I used a Covercraft (the same brand that provides the factory accessory sunshade) sunshade in my previous vehicle for over a decade. Not just the shape of the Covercraft shade, but the rigidity of it, helped it achieve a great fit. The WeatherTech sunshade is not nearly as rigid, so achieving the fit I'm used to would naturally be challenging. Plus, the WeatherTech shade material can develop creases that will encourage folding when you don't want folding. If you're shopping for just a windshield shade, and you're between Covercraft and WeatherTech, get the Covercraft. It will work better and stow easier, which brings me to my next category...
==== STORAGE ====
As mentioned, my previous vehicle used a Covercraft shade. It worked great but was annoying in that when not in use I had this big foam plank sliding around in my car. There was no good place to put it to prevent it from being in the way of things/passengers or sliding around. I was always jealous of my friends and their el-cheapo circular things that twist into themselves for easy storage between the seat and center console (but not jealous of how bloody hot their interiors were). Are the shades from WeatherTech better? No, they're worse. You can't fold them lest you form creases that will prevent the covers from staying in place. You have to roll them up (which, in my experience, still formed creases) inside the windshield shade. This forms a large tube from which the smaller shades can still fall out of. Rolling them up isn't particularly easy, either. You're not going to do it while sitting in your seat. You have to have a surface against which to work. Alternatively, you can just leave them loose in the car and toss them around when they're in your way. That's what I've been doing and I'm not particularly enthusiastic about it.
==== INSTALLATION ====
With the exception of the windshield, easy peasy. They pop right into place and each one has a loop sewn into an edge that you can pull on to pop them out. They're also labeled for placement and orientation. Due to the size, the windshield shade isn't as easy to install without bumping your rear view mirror and it doesn't press-fit like the others do. It's not
hard
, but it's not easy.
==== EFFECTIVENESS ====
This is the reason to buy them. Every day was over 90°F. Sometimes it was over 100°F. All day. And I'd park for hours. The interior never got anywhere near as hot as I expected it would. Could it be that I was really hot, so the car didn't seem as relatively hot as (for example) leaving an airconditioned space and entering my car? Probably. But one of the blocks of ice I put in my RTIC cooler the morning of 5/16 is still in my cooler right now (evening of 5/24) and that cooler spent every single day from 5/16 to 5/21 in the car. That's gotta mean something.
==== VERDICT ====
If you're going to park outside for a while and don't mind spending the time installing a bunch of shades to prevent your cabin from becoming an oven, the full vehicle kit will achieve that. If you're only looking for a front windshield shade, go with the Covercraft. Or if you want maximum ease of use and don't care as much about how well it works, get one of those generic circular things that fold into themselves. Personally, I'll save these for when I'm doing outdoors activities. I'll buy the Covercraft shade for day-to-day use.
==== PHOTOS ====
Link to all of the photos
. Highlights embedded below.