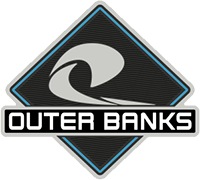 Member
First Name

Quino
Joined

Mar 3, 2021
Messages
Reaction score

62
Location
Vehicle(s)

bmw 428, Bmw X3
UPDATE _ GREAT NEWS - Progressive (apparently read this thread) and after i sent a nasty email with 10 listing of used badlands for sale - increase the assessed value of my car by $10,000!!! This was the right thing to do in this case and I give them KUDOS for reading my email and acting on it.
AND my dealer owned up to the mistake and is refunding me $1600 AND my full extended warranty cost - which is also the right thing to do. So rarely we little people win one - but that's a W!
So I hate that i had a wreck but i actually made money AFTER driving the car for 25000 miles!No I can look for the identical replacement! Maybe CActus Gray?
So question - anybody out there who owns the 2.0 L engine which i had - would you buy a 1.5L? it just seems so small for this car.
Well - after 4 months of really enjoying this sweet little Bronco where we have traveled together 25000 ,iles all over this beautiful country ...
This is not a picture any of us like to see:
It has met its destiny:
just after taking this beautiful sunset picture on a lonely Wyoming road on the way to Jackson Hole grand Teton mountains:
We went hunting except - no rifle.
At 70 MPH we hit a mule deer that came out of nowhere - never saw it from my blind side!
BOOM! the head/horns hit the notch on the hood. The main body hit the driver side headlight
The deer flipped up and head almost came thru windshield onto my girlfriend's face. She's traumatized!
All airbags deployed (burnt my arm badly bythe way) - but we are alive.
Damage doesn't look so bad - but it it totaled (because repairs were up in the $20k)
I loved this car and probably will not be able to get another one like it for a while.
We were 50 miles away from civilization so we camped there until we got picked up the next day and luckily the only rental car available was a van and i could carry all my stuff.
A couple of lesson learned:
- I will stop driving in places like this at dusk or dawn when deer and moose like to come out. A FULL SIZE BRONCO hit an Elk and if you haven't seen that picture - it peeled back the whole front end over the passenger's head and luckily they are alive.
-
BUY GAP INSURANCE!
I'm going to lose about $4-5K because i didn't check a box on my loan for a few dollars extra a month. I bought many cars before and never buy it. because you don't think anything will happen like this. It pays the difference between what insurance pays you and loan balance.
Enjoy your Bronco Sport - had a blast with this one.
I'm currently fighting with both the dealer and insurance company (PROGRESSIVE) and if they don't do better - i will not recommend them!
- you cant find a used badland for less than $38k. I had everything on mine - so a similar one lists everywhere for $40-50k. The insurance co wants to give me $33k. If this was the opposite and the used cars where cheap - they would be giving me low dollar. It has to work both ways.
- i had bought the FORD extended warranty and was told it was refundable and transferable. Well they are taking $700 away from my refund. This makes no sense. The car was new, has 36000 of bumbper to bumper coverage and i had not reached that - so the EXTENDED warranty had not kicked in. this of course is really the salesperson commission which they want to keep - so be aware of that!
- I have detailed text conversation of my transaction with the dealer and because this was a demo - i got the "water package" for free. great. EXCEPT that it turns out that - although they never listed as an item the number on the loan paper is $1600 more than what we agreed 9 and that's the price of that package)
Stay tuned and I will update you - read the fine details!!! I was trusting because this people stayed late open for me - just the salesperson and finance lady - and they were the b=nicest people. But a mistake was made...
All sympathy is welcome!
Last edited: