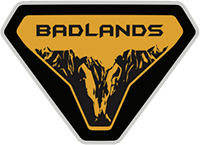 Well-Known Member
So there's a couple of threads floating around here that pontificate on catchcans, but figured maybe it would be best to start a new one. In those threads, it usually devolved into a disagreement about the necessity of such devices. If we can cut that part out, that'd be great. Lets try and make this thread about how one would get it done on the 2.0. I completely understand ALL THE ARGUMENTS against a catchcan. They are all rational. However, there are plenty of rational arguments 'pro' catchcan. So for me, it all boils down to whether or not you wanna spend your hard earned cheddar. And I do.

So that being said....

The only "Bronco Sport 2.0L" catchcan I see out in the market is the J&L. However, I see no instructions that come with it for the Bronco Sport. They use another engine for their instruction pdf instead. And there are many slight discrepancies in PCV placement in each iteration of this engine.

I can CLEARLY see the where the oil separator is on top of the valve cover. But from my experience, this is usually the "cleanside" of the PCV system, because since it sits at the top of the block, oily vapors and residue have to work a bit harder to exit and they truly only have a chance to exit when in boost, which I'll describe in a moment. What is usually the "dirtyside" of the PCV system is a PCV plate on the side of the block (underneath the intake manifold) which then connects a hose back to the throttle body. The PCV plate has a check valve that closes at boost. This is so you don't pressurize your crankcase. So in essence, anytime you are in vaccuum, the pcv gases exit the pcv plate. This is the VAST majority of time you are driving. When you are in boost, that's when the gases are tried to be forced out the top of the valve cover. This is what really drives the "cleanside", "dirtyside" designation. So strange that they would put the separator on the "cleanside".

Do I have that right? Does anyone have anything they'd like to amend or add?

Has anyone out there successfully added a catchan like the J&L to their 2.0? Are there any other custom plug and play catchcans for the Ford Bronco Sport Badlands besides the J&L?

If not, I may very well look into fabbing one myself from a generic UPR.
Last edited: